Surrey Wedding Photographer
Surrey Wedding Photographer capturing creative and fun wedding photos for madly in love couples!
Hi there, my name is Alex a creative award-winning wedding and engagement photographer capturing weddings throughout Surrey and the south of the UK. I love everything about weddings, the people, the magical moments, the joy and the laughter. I have put this page together to tell you why I feel I could be your perfect choice for photographing your wedding in Surrey.
I always think Surrey is underestimated as a county. All too often just seen as a commuter county with its fast-track links to London, Surrey has a lot to offer in its own right. Its enviable location means that it ranges from urban, think Kingston Upon Thames, Raynes Park, Esher and Caterham that border with London. Through to areas of outstanding natural beauty like the Surrey Hills. Surrey's countryside has it all – rolling chalk downs, rich grasslands and a mosaic of woodland, rivers and heath. Leafy Surrey gets its nickname from having the highest population of trees of all counties in England. This makes Surrey a fantastic destination for a wedding as the trees form a fantastic all-year-round backdrop when taking romantic images.
Surrey has a rich history and has everything from castles to cathedrals, settlements to stately homes to show for it. There's no doubt that Surrey has more than its fair share of beautiful period properties many of which have been transformed into luxurious wedding venues. So if you are looking to get married in towns such as Guildford, Woking, Esher or even Farnham, I relish in photographing special moments and telling the story of your wedding day, giving you an heirloom and fond memories for the rest of your life to look back on! Couples planning a Surrey Wedding have an abundance of simply stunning venues to choose from which includes rustic barns, luxurious country houses, stylish hotels and intimate woodland and festival wedding venues all surrounded by the gorgeous and picturesque Surrey countryside.
Are you looking for a Surrey Wedding Photographer?
A massive congratulations on getting engaged! You are probably just starting out on wedding planning after a very romantic proposal and now its time to choose the best suppliers to make your day magical! Picking the best wedding suppliers for your day is vital to ensure they suit the style and theme of your day. All those little details such as the all-important wedding dress and suits, the flowers to match your colour theme and the perfect wedding venue to say your vows.
To ensure all of these important parts of your day are captured for you to look back on, it's so important to choose a professional Surrey Wedding Photographer you can trust and fits your style. Your wedding photographer will be with you throughout your day, more so than any other supplier! That's why it is so important you choose a photographer who can capture creative, fun and natural storytelling photos, and that is exactly what I cover and why you should definitely consider me as your wedding photographer. To see more of my style and approach to capturing weddings, keep scrolling to discover more of my work!
Planning your Surrey Wedding
You have likely found this page looking for a wedding photographer near me or the best Surrey Wedding photographer so I have created this page to help you decide and to hopefully convince you why I could be the best choice for your wedding day.
Surrey has a rich history and has everything from castles to cathedrals, settlements to stately homes to show for it. There's no doubt that Surrey has more than its fair share of beautiful period properties many of which have been transformed into luxurious wedding venues.
The County Town of Guildford has a castle, a flourishing university, a modern cathedral, a thriving cobbled high street with markets, a lively arts scene, period architecture and the most beautiful views of the Surrey countryside. It won't surprise you to learn that it also has some fantastic wedding venues like the 16th-century Elizabethan mansion of Losely Park, The Guildford Manor House Hotel and Spa and The Mandolay Hotel. When I capture wedding photography in Guildford, I love getting images of my couples in front of the town's iconic landmarks.
The market town of Farnham has lots of Georgian and half-timbered buildings. It has a busy high street and vibrant arts scene and sits beside the River Wey. There are lots of great wedding venues in Farnham. Some of my favourites are Farnham Castle, Northbrook Park, Frensham Heights, Hogs Back Hotel and Spa and Millbridge Court, to name just a few. When I shoot Farnham wedding photography, I like to get images of my couples in front of some of the town's spectacular Georgian architecture.
Surrey is also home to some of the country's most picturesque villages. Imagine red-bricked cottages, snug pubs, quaint tea rooms and antique shops to potter around. The perfect little bolt-holes for your wedding guests to extend their stay. Some of my favourite Surrey villages are Shere, Brockham, Chiddingfold, Ripley and Bramley.
My Wedding Photography Style
When choosing the best wedding photographer to capture your wedding day, it is really important to look at their style and consider if it is what you are looking for. My style is a fusion of traditional, portrait and reportage, I find this creates a perfect blended approach to capturing every part of your day so you get a real mix of unique and epic photos. From the candid moments between you and your wedding guests through to atmospheric portraits of you both I combine these to perfectly capture the excitement of your day. It is so important to me that you can both enjoy your wedding day and relax knowing that your day is being captured perfectly knowing at the end you will have some unbelievable wedding photos. As an experienced Surrey Wedding Photographer, I have years of skills and knowledge which I am constantly building on through regular workshops and practice to enable me to expertly capture your day. All of my packages are All day coverage, I don't believe in hourly packages, I am there to capture your story, I don't clock watch and this makes it so easy for couples to not have to worry about how many hours they should book. Typically, I cover the Getting Ready preparations in the morning right through to the first dance and evening party late into the night! Then for couples wanting to ensure that every angle and moment is captured, I always recommend booking a second photographer as part of their coverage, this allows me to works as a team with an equally fantastic photographer to ensure events such as groom prep is captured, both of your reactions when your walking down the ceremony aisle and all of the additional candid and magical moments are captured.
Why Wedding Photography Is So Important
Your wedding day is one of the most important days of your life. As a Surrey Wedding photographer, I will capture every detail and essence of your wedding day in a way that is artistic, emotional and timeless. You want to sure you have an amazing experience with the person who is going to be photographing you, plus all of your family and friends on your wedding day. When you receive your wedding photos you want to look back at all the emotion and remember how you felt at that time, plus to still moments you may have missed. After the cake has been eaten and your dress and suits have been worn, your photos are all that will remain to look back on and photos are most certainly forever! Your photographer should make you feel at ease in front of the camera and most definitely be someone you trust. Check out my blog post below where I go into more detail on why I feel wedding photography is so important on your big day.
How Much Does Wedding Photography Cost?
As you are probably quite early on in your wedding planning, it's important to work out what your budget is and how much of that budget can go towards investing in your wedding photographer. As this is most likely the first time you have ever planned a wedding, putting together a budget can be a daunting task. When you first start out searching for a photographer, I would first suggest looking at several and deciding on what style you like and then from there figure out if they fit within your budget.
Putting together your wedding budget initially can be quite confusing. To help you out, I have a fantastic blog which provides you with 5 great tips on putting one together, plus an added bonus includes a downloadable spreadsheet to help you put it all together which you can check out on the link below.
I firmly believe wedding photography should be one of your main, if not your highest priority when it comes to your wedding suppliers. My wedding photography packages are very competitively priced within the middle range of wedding budgets, plus being that they all cover all day coverage, there is no requirement to worry about how many hours you need to book. Furthermore, my most popular packages also include stunning, high-quality wedding albums along with an engagement shoot.
What you will get from me as your wedding photographer?
Choosing your wedding photographer is an important decision and can be hard initially to decide. To assist you, I have a short guide below on why I feel I could be your perfect choice as your Surrey Wedding photographer.
Most important is that you love my photos and my style of wedding photography, a mixture of both beautiful portraits and candid, documentary photo coverage.
Each and every couple is special to me, and each one I will dedicate my time, care and attention to especially as I only take on a limited number of weddings a year. For every couple, before your day, I want to get to know you both to ensure you can relax and enjoy your wedding day knowing your photos are being taken care of and every moment captured. Previous couples who I have had the pleasure of capturing their day have all spoken highly of the professional and personal service I provide which you can read more about here.
Photography is my absolute passion, I am constantly building my knowledge and skills to enable me to capture creative images. I am a member of a number of wedding photography organisations such as The Guild of Photographers and Ninedots, both of which I have gained masses of knowledge and has enabled me to expand my creativity.
Capturing a wedding is an absolute privilege, being invited to capture the most important day of your life is a huge honour and I get so excited before each and every one. I take great care on your wedding day ensuring that all of your precious memories I have captured are backed up safe and secure. This is through utilising multiple cameras, memory cards and batteries to ensure I am well prepared for your wedding day. After your wedding, your photos are immediately backed up several times to secure storage to keep them safe.
After your wedding day, there is still more excitement to come, with some initial teaser photos within 24 hours to give you a flavour of what to expect which is then followed by a unique wedding slideshow with the best photos of your day set to music – I have yet to have a couple not cry watching it! Then once your photos are ready, they delivered in a stylish and easy to use online gallery, which you can share with your family and friends along with a complimentary print voucher to buy prints and wall art to decorate your home. For couples who opt for an album package, you will receive a truly bespoke wedding album that beautifully shows the story of your amazing wedding day.
Below is an example of the sort of photos you will receive on your Surrey wedding day.
Candid photos of you both and your important family and friends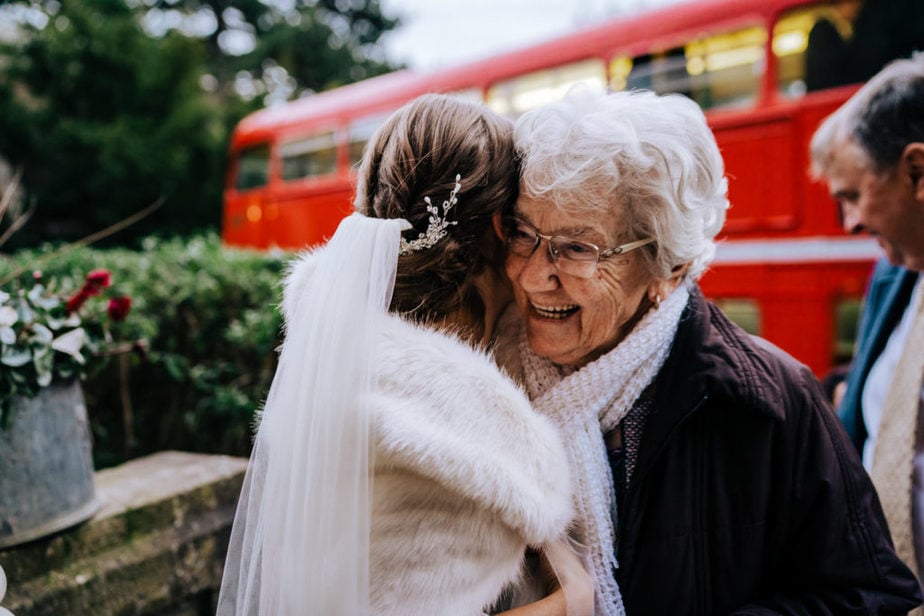 Fun group photos of you with your important family and friends
(you can have as many as you want – I don't believe in limits!)
Stylish photos of all of your intricate details that you have spent months putting together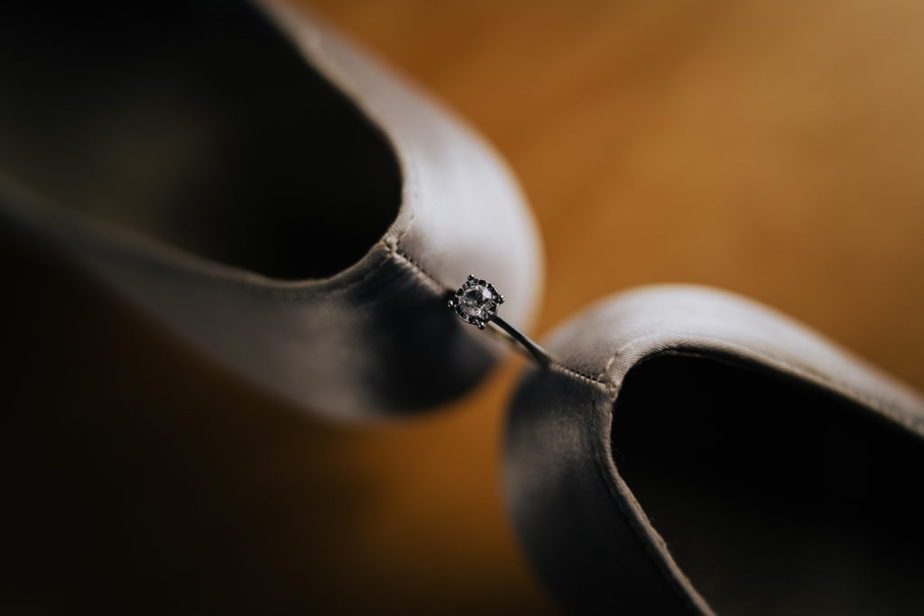 Fun and in the action photos of all of the evening celebrations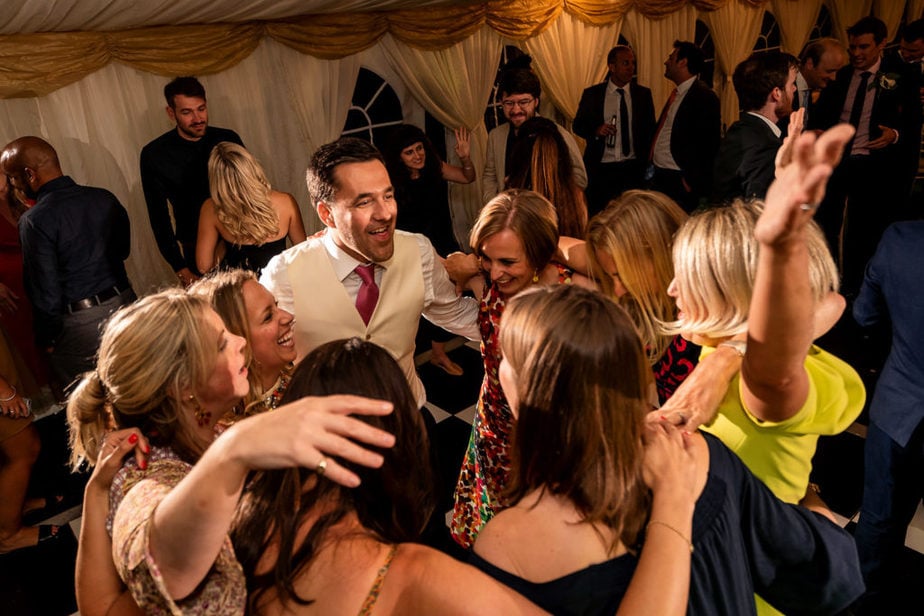 Plus epic photos of you both!
Surrey engagement Photographer| pre-wedding and proposal photos
With its idyliic countryside full of rolling hills, and beautiful woodlands, plus historical urban spaces, Surrey is a fantastic place to celebrate your engagement with a pre wedding shoot. Engagement photo shoots are a wonderful way of capturing intimate and fun photos of you both surrounded by the best that Surrey can offer.
Engagement shoots are also perfect for those couples who are camera shy, as let's face it, it's not every day you have professional photos then of you! They are a great way to get to know me as your wedding photographer, see first hand how my style and approach is both natural and fun without any awkward posing and you will come away relaxed along with some epic photos of you both-maybe the first you have ever had together. Two of my wedding packages include a pre-wedding shoot as I feel they are a perfect rehearsal for your couples portraits on your wedding day plus it is a great chance for us to get to know one another!
For those who are looking to propose to their special someone, once again Surrey is a fantastic location to pop the question and get down on one knee. I love capturing proposal shoots as there is something truly magical about them and the excitement and nerves just before you get down on one near is amazing to be captured in a photograph. Best of all, a proposal shoot quickly turns into a perfect opportunity for an engagement shoot!
To see some examples of some of my engagement, pre wedding shoot and proposal photo shoot work, check out the button below!
Wedding planning advice
Below are a few blogs I have put together which I hope will help you in your planning for your Wiltshire wedding day.
Kind reviews from some of my previous couples
To reenforce everything above, nothing out there quite beats word of mouth and real world reviews. Below are some examples of kind reviews from some of my previous couples for you to have a read through. I hope these reviews give you a great idea of the personal and quality service I provide and provide some first-hand feedback of the professional photographs I provide as a Surrey Wedding Photographer. To see more reviews you can read more on the link below.
What are the best venues in Surrey for wedding photography?
Surrey is home to some truly incredible wedding venues and undoubtedly hosts some of the top venues to be found in the UK. I feel very privileged to be able to capture weddings in this beautiful county and have been fortunate to shoot at several of them over the last few years.

If you're looking for a fairy-tale castle wedding then Farnham Castle hosts weddings in a gorgeous and majestic setting. When I shoot castle wedding photography in Surrey, I love getting images of my couples in the castle's decadent interiors and formal gardens.
For quirky and unusual Surrey wedding venues take a look at Ridge Farm in Dorking who allow you lots of flexibility to create your wedding in your own style. RHS Wisley Gardens makes for a charming and picturesque setting for your wedding, and they allow you to choose which area of the garden you want to get married in! Gate Street Barn just outside Guildford, was built using trees lost on the farm in the 1987 hurricanes. A wonderful back story to go with a characterful wedding venue.
I have several favorite wedding venues but I will be honest it is hard to just pick one to advise you for your perfect Surrey wedding. To help you decide I have come up with the 20 Best Surrey Wedding Venues which has been jammed packed with loads of information to aid you in your search for your dream venue.
Real weddings in Surrey
Below are a few examples of real weddings I have had the pleasure of capturing within Surrey.
Best Surrey wedding photographer near me
Hopefully, if you have got this far I have convinced you that I could be the best Surrey Wedding Photographer to capture your day. I have been fortunate to win a number of awards for my work and I strive to provide unique, colourful and impactful photos for each and every one of my wedding couples. To get an idea of my approach check out my style page or hear from some of my previous couples on my reviews page.
Get in touch
If your looking for a wedding photographer and you have loved what you've seen on my blog and portfolio then please get in touch on my form below to check my availability for your wedding day. I do get booked quite quick and only take on a limited number of weddings a year so get in touch soon!
My full-day packages start from £1500. This includes All Day Coverage which is something I believe is needed with any wedding for me. I'll also provide amazing previews of your wedding within just 3 days to keep those blues from setting in.
So what are you waiting for? Drop me a message using my form below and I'll be in touch.